SPMI is Now Offering In Person Mental Training Sessions Virtually Upon Request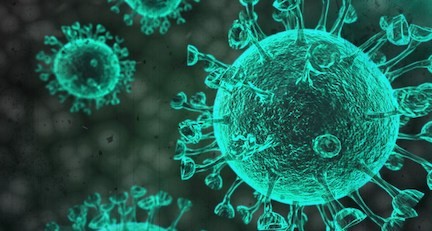 SPMI is Now Offering In-Person Mental Training Sessions Virtually Upon Request
To our valued athletes and parents/guardians: 
Your safety is our #1 priority at SPMI. With the current developments of COVID-19, we are now offering current and future clients the option to switch over to Online Mental Training. This decision is based on the CDC's recommendations for social distancing and protecting older adults as well as those who have severe chronic conditions. If you are interested in switching to 1-on-1 sessions online for you or your child then please email directly to info@gospmi.com. For those who are willing to attend sessions in-person, those services are still available. We have soap, hand sanitizer, and other enhanced efforts to help decrease germs and sickness. If anything changes with our in-person session scheduling a notice will go out to all that day. 
There is no Better Time to Work on Your Mental Game Than Today
Tips on How to Maximize Your Down Time:
Now that the season has been suspended for many and school has been moved to online, you have the opportunity of maximizing the most important skill in sports, academics, and life, your mental toughness. 
1.     Take advantage of your extra time to strengthen your mental game:
It's times like these when champions are made. Athletes now have the opportunity of developing their mental toughness from their own homes. The training that we offer at SPMI is rigorous but ideal for athletes who are looking for that extra edge to rise above their setbacks and reach their goals in all parts of life. While many athletes are at home waiting until further word to resume their season, you can be the one who gets ahead of the competition by learning how to overcome your fears, elevate your confidence, and develop long-lasting mental skills that will help you take your game to the next level once the season resumes. 
2.     DECIDE:
Are you going to be pro-active or reactive? Performance psychology research shows that the human brain is pre-programmed to avoid failure while seeking comfort. This is more commonly known as the fight, flight, or freeze response. Although this pre-programmed behavior may seem positive for survival, it is not productive nor healthy in the long-term. Avoidance coping has led to many future health problems related to the immune system due to chronic worry and chronic stress. A debilitated immune system is one of the top threats among all individuals when combating any virus. Through the SPMI program; training your mental game online will help you or your athlete learn how to take on the challenges and fears that they are currently facing in sports and in life; therefore, helping to reduce the chronic stress athletes may be experiencing in regards to the future unknowns about the status of their season, academics, and health among others. 
3.     LEARN HOW TO OVERCOME YOUR FEARS:
This skill is what quiets the mind and allows athletes to perform to their full potential. Athletes in this program will also learn how to utilize these same skills outside of their sport as well. Parents may also learn from these skills in how to overcome the fears that are present in their lives. This is a time to professionally train the mind to be prepared for everything and anything that life throws at you or your children. Decide to be pro-active and master these skills now so that you can capitalize on future opportunities and overcome current and future moments of adversity. 
4.     SCHEDULE:
To learn more about how to get started click here and schedule a free 25-minute consultation. All consultations will be online. Online you will learn how the program has helped thousands of athletes throughout the year overcome their mental setbacks while developing critical mental skills that have helped elevate their performance in sports, in academics, and in life.