Team Mental Training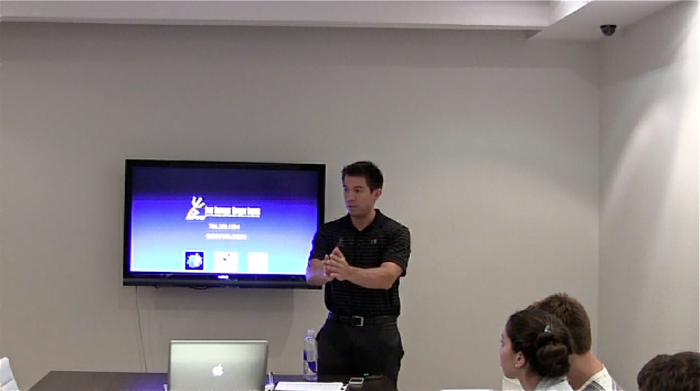 Whether you are looking to improve team performance or educate your program on the benefits of mental skills, our group mental training programs are tailored to work specifically towards your organization's goals and needs. SPMI team sessions and travel seminars provide the option of receiving elite services at your club, academy, high school, university, and/or professional organization. We implement the same high-level group training delivery that we provide at our facility but at the convenience of your environment. For more information please check out our new SPMI+ program by clicking here.
Team Workshops
The necessity for mental skills training within athletic programs is more prevalent then ever. As athletic ability increases, mental performance stands out more and more as the primary factor separating top programs throughout the country. SPMI strives to provide education and cutting edge psychological skills to team interventional framework to help your team succeed and work together. With the implementation of SPMI team sessions to your athletic institution you provide the critical component to taking your team one step closer to reaching their goals and beyond.
Mental Toughness Training Seminars
Exclusivity is what establishes average organizations from the most renown throughout the country. With SPMI Mental Toughness Training Seminars, you hold a competitive advantage of providing your club, academy, or professional organization with elite performance enhancement seminars that increase your organizations value, revenue, and professional delivery. As a potential client to your organization the decision to join becomes very clear; what organization provides the most and cares about my personal success? Answer: The one who is affiliated with SPMI. After choosing SPMI your organization will be able to select which areas of interest they, the clients/members/associates, may want to learn about and take action on. Areas such as peak performance, Optimal focus, Relaxation/anxiety control, how to build confidence, and much more. It's simple, your organization chooses and we deliver.