Online Mental Training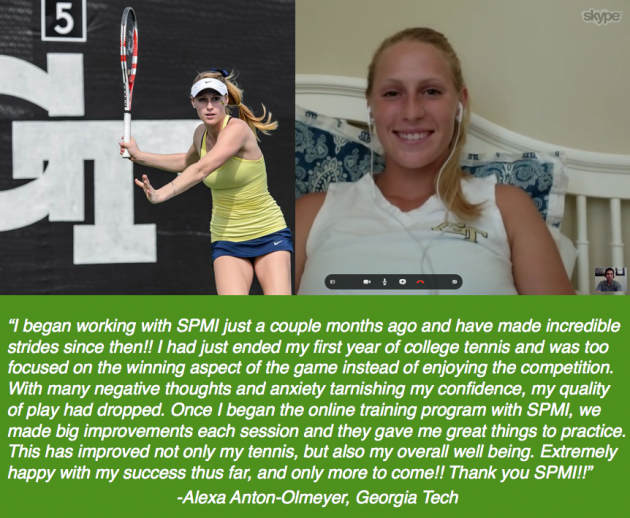 More and more athletes are choosing Online Mental Training as their go to service for taking their game to the next level. With online mental training you now have the opportunity of reaching your sport goals no matter where you are in the world! You can work with an SPMI consultant from your own home or personal location. Sessions are conducted through video conferencing and phone. Each session consists of athlete focused interviews and mental skill training sessions geared towards building mental toughness and reaching your sport goals.
With online mental training you will:
Receive LIVE 1-on-1 training from an SPMI professional
Discover hidden factors affecting your performance
Learn research-based mental toughness skills
Receive your own customized mental toughness training schedule each week for your training and competition needs
Have your progress closely monitored by an SPMI professional
Fees & Scheduling:
Online Mental Training Rates: Contact SPMI for Pricing Information
To schedule an appointment contact SPMI. The completion of additional paper work may be needed prior to applying online. Please, provide 24-hours notice if you are unable to attend an online session. If you are under the age of 18 you must have your parent or legal guardian provide 24-hours notice if you are unable to attend the online session. Failure to do so will result in charges for the full cost of the booked session.
Please contact SPMI for more information. We look forward to helping you reach your full athletic potential!